Exclusive
Oksana Grigorieva Questioned By Bankruptcy Trustee About Her Expenses: Mel Gibson's Baby Mama Finances Don't Add Up!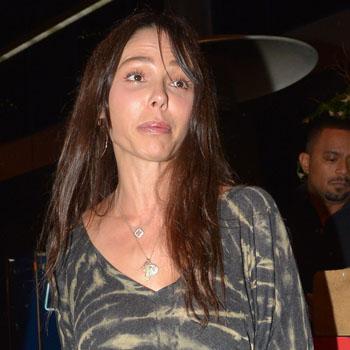 The trustee overseeing Oksana Grigorieva's bankruptcy filing has questions about Mel Gibson's baby mama after revealing deficiencies in the Russian singer's outstanding debts and expenses were discovered, RadarOnline.com is reporting.
According to court docs obtained by RadarOnline.com, Grigorieva listed a car payment expense on the bankruptcy docs — but the trustee pointed out that she doesn't have a payment and owns the Dodge Charger. Furthermore, $2,000 for housing repairs is deemed "excessive" and $5,000 for childcare and school is "unreasonable and/or unnecessary."
Article continues below advertisement
The trustee also wants proof that Grigorieva does pay $800 per month for health insurance and is requesting a copy of her premium to prove she pays it out of her own pocket.
It's the latest setback for Grigorieva because as RadarOnline.com previously reported, Gibson is considering hauling her back into court in bid to get custody of their daughter, Lucia, 4, after her son with James Bond star, Timothy Dalton, recently had an incident with law enforcement.
RadarOnline.com has chosen not to disclose the allegations or details of the police investigation as Alexander Dalton is a juvenile.
But a source previously revealed: "Oksana is terrified that Mel is going to go to court and ask Judge Scott Gordon to give him sole custody of their daughter, Lucia, because of a recent incident. Oksana thinks Mel will try and use this to show the judge that she is an unfit mother."
Article continues below advertisement
In documents obtained by RadarOnline.com, Grigorieva, 43, claimed to have $48,676 in personal property, but a whopping $438,179 in debt; she said she only had $10 in cash to her name — but had assets including a $5,000 piano from her fleeting music career.
Gibson, 58, currently pays his ex $20,000 per month in child support and she also receives $2,500 per month from Dalton, 70.
The recent bankruptcy docs also reveal that, "According to American Express, between August and October 2013, the combined balance on two of Oksana Grigorieva's accounts went from $0 to $40,800. American Express states that no payments were made after those charges occurred.
"American Express also states that between July and August 2013, on another account, charges made totaling $10,734 and that only one minimum payment was made after those charges."
A hearing has been set for April 8 to iron out the inconsistencies.