Mickey Rooney Dead — Legendary Actor Dies At Age 93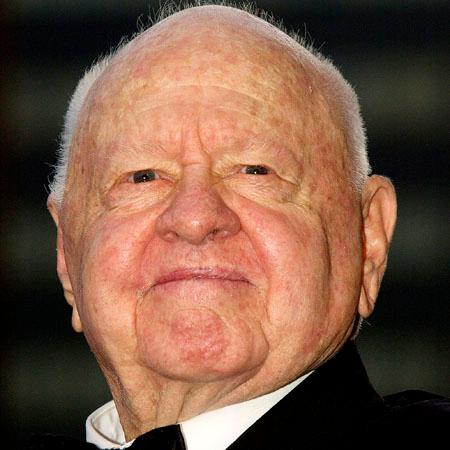 Screen legend Mickey Rooney died on Sunday, it's being reported. He was 93.
The elderly star had been ill for some time.
His final years were spent locked in a disturbing elder abuse case against Christopher Aber and his wife Christina, who allegedly robbed Rooney blind after wresting control of his personal and financial affairs.
It was claimed the couple even prevented Rooney from receiving his daily medication and food when visiting his home in Westlake, Calif.
Article continues below advertisement
The legend of the silver screen then testified in a bombshell elderly abuse case before U.S. Congress, telling the court that he had feared for his life.
The eight-time married star was subsequently placed under the conservatorship of his lawyer who began suing to reclaim his fortune.
But the couple later declared bankruptcy, claiming they did not have the money to seal the $2.8 million deal, which was negotiated.
Rooney was born Joe Yule Jr. on September 23, 1920 in Brooklyn, New York. He first took the stage as a toddler in his parents' vaudeville act at 17 months old, according to his official website.
He made his first film appearance in 1926 and would go onto star in more than 200 films, including "The Hardy Boys" and "The Black Stallion"
Rooney won a number of prestigious awards over a career spanning eight decades, including a Juvenile Academy Award, an Honorary Academy Award, two Golden Globes and an Emmy.