Seven Years Later: Madeleine McCann's Parents Refuse To Apply For Death Certificate, Holding Out Hope For Daughter's Return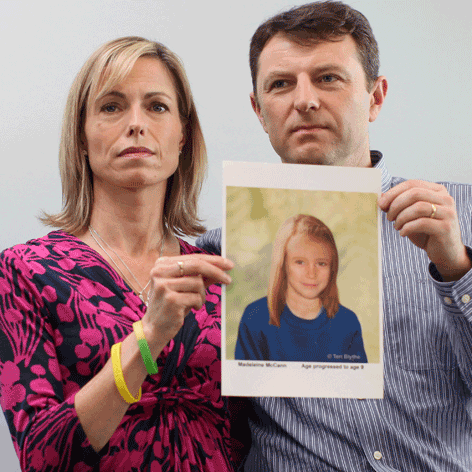 The seventh anniversary of the disappearance of Madeleine McCann is fast approaching but her parents have not given up hope she'll be found.
Under British law, Jerry and Kate McCann could can now apply for a Certificate of Presumed Death for their daughter who went missing on May 3, 2007 from a resort in Portugal where the family was vacationing.
Encouraged by new leads into her kidnapping now being worked by Scotland Yard, the couple has no intentions of requesting the certificate though. The little girl's grandmother Susan Healy tells the Daily Mirror "she could be found."
Article continues below advertisement
Added a spokesman for the grieving parents, "Kate and Gerry are fully aware of the declaration of death. They still believe that Madeleine is alive and are not applying for a certificate proving she is dead. That is the last thing on their minds."