'Not My Style' To Talk 'Behind Her Back': Countess LuAnn de Lesseps Responds To Sonja Morgan's Vicious Drag Queen Barb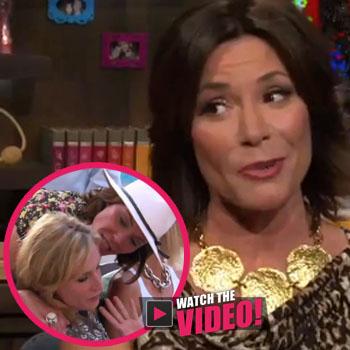 Article continues below advertisement
"That was not nice; I tell Sonja what I think to her face, I don't wait until she leaves the room, and talk about her behind her back," the 48-year-old Bravo beauty said. "That's not my style."
The East Coast socialite added, "I love drag queens, by the way!"
Watch the video on RadarOnline.com
The aforementioned clip included an appearance by her longtime beau Jacques Azoulay, who she broke up with last year.
"I adore Jacques and we had a great relationship, so it's really hard" seeing him on the show, she said. "We're still friends, but it's still hard to see that moment in our life."
The Countess said that her love life has been quiet since the end of her relationship with Azoulay.
"I'm not really seeing anybody seriously, it is so hard to date again," she said, noting that she hopes a TV dating show will sprout up for divorced women with different wants in a partner.