'Flattered' Laura Prepon Denies 'Unbelievable' Rumors She's Dating Fellow Scientologist Tom Cruise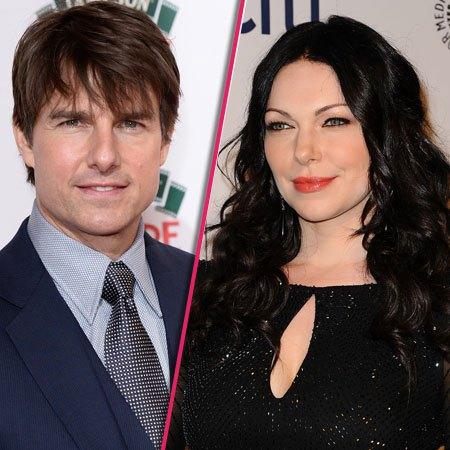 She says she's flattered, but it just isn't so.
Orange Is the New Black's Laura Prepon denied recent reports she's dating fellow Scientologist Tom Cruise in a chat with the Daily Beast Tuesday.
"I'm flattered because I think he's hot, so I'm like, 'Oh, that's nice,' and apparently he's very gentlemanly with me," the 34-year-old, who plays drug dealer Alex Vause on the breakout hit, jokingly told
She continued with the tongue-in-cheek humor, saying, "Apparently we get along great and he knows that I have a favorite bottle of wine that I didn't even know I had!"
Article continues below advertisement
That '70s Show alum, speaking with Sheknows.com earlier this week, asked of the reports, "Where are they even getting this stuff? It's unbelievable to me.
"Apparently, I'm dating Tom Cruise right now and apparently, he doesn't want me doing the show because I portray a lesbian and I'm a Scientologist," Prepon added, calling the reports "false."
As we previously reported, reps for both initially denied the reports of a budding relationship.
While some reports placed the two in a romantic dinner in Los Angeles last fall, the NY Daily News Wednesday reported that Prepon, once romantically linked to Scientologist actor Chris Masterson, hasn't formally met the 51-year-old A-lister.
"I totally respect him and think he's an amazing actor," she told the Daily Beast, "but I'm not dating him.
"I don't know what else to say: it's crazy."
Stay with RadarOnline.com for more on this story as it develops.