The Ultimate Game Of Hide & Seek: Las Vegas Masseuse Allegedly Stole Client's $35K Rolex — By Hiding It Inside Her Vagina!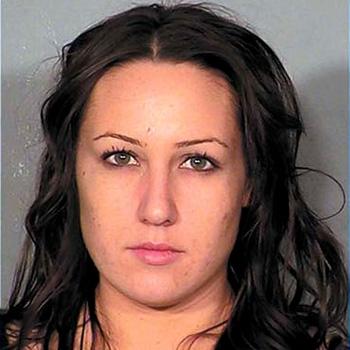 A Las Vegas masseuse allegedly stole a client's $35,000 Rolex and hid it in the one place she thought no one would look: her vagina, according to police.
Christina Lafave, 25, stashed the timepiece while giving a relaxing $300 rubdown to Kenneth Herold, 66, at the Wynn Hotel in January, they say.
Several hours later, Herold called Wynn security to his suite and accused Lafave of stealing his watch. She denied it and said Herold was mad because she refused to perform oral sex on him without a condom.
Article continues below advertisement
No one had left the room, but the watch was no where to be found.
Lafave eventually admitted to stealing the watch, and to stashing it inside her private parts.
Officers took her to University Medical Center, where it was removed.
"Prior to medical staff assisting Lafave with the removal of the watch she admitted to them that she had stolen a watch and concealed the item in her vagina," a police report said.
Lafave was arrested and faces felony charges, grand larceny and possession of stolen property. She was released on $40,000 bail.
Her lawyer Chris Rasmussen was outraged and planned to fight to case, citing "illegal search-and-seizure."
"We intend to file a motion to suppress the medical intrusion," Rasmussen told the Review Journal. "The search is an unreasonable search when medical providers have to use equipment to conduct an invasive procedure to remove what police believe is evidence."
Lafave is set to appear before a Las Vegas judge in the case on May 15. If convicted, she faces one to 20 years in prison.