She's In Thigh-Land! Kim Kardashian Shows Off Her Post-Baby Bikini Body On The High Seas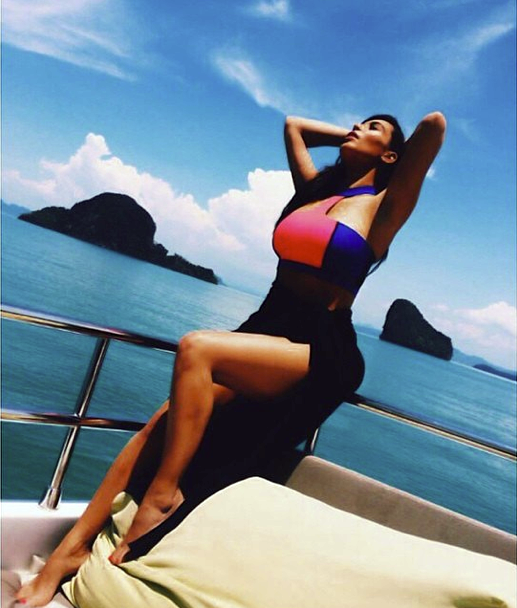 She's the, um, queen of the world?! Kim Kardashian did her best to imitate Leonardo DiCaprio's famous Titanic scene during her all-expenses paid vacation in Thailand -- and RadarOnline.com has the video which she shared with fans!
The 33-year-old fiancée of Kanye West, 36, showed off her post-baby, slimmed down bikini body in a short video that she posted on social media and bragged, "What a life."
Even more photos of North West's mama were shared -- captioned "Wish you were here" and "Lost in the world" -- crowing about the trip that Radar revealed was funded by E! and Ryan Seacrest Productions.
Article continues below advertisement
In Phuket, Thailand, the first family of reality television are visiting tourist sites, relaxing -- and of course -- constantly sharing on social media exactly what they're doing... EVERY second of the day.
It's hard Keeping Up with the Kardashians!