Exclusive
Save Me From Kimye! YouTube Founder Chad Hurley Files Last-Minute Appeal Asking Judge To Halt Multi-Million Lawsuit Over Leaked Kardashian-West Engagement Video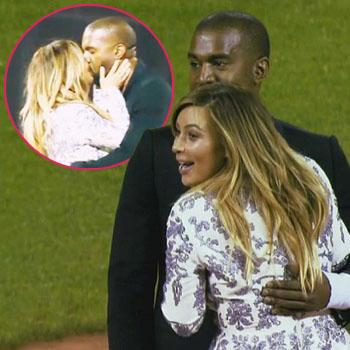 Article continues below advertisement
According to court documents obtained by RadarOnline.com, Hurley's attorneys filed an appeal on April 7 against a March 18 ruling from the judge in the case. That ruling had found that the lawsuit could proceed to trial because it did not violate Hurley's free speech rights.
READ Hurley's Last-Minute Appeal -- Will It Work?
At the time, Hurley's attorney, Rodger Cole, vowed to appeal, saying, "We still believe Mr. Hurley's conduct should be protected by the First Amendment free speech rights."
Although Hurley signed a release at West and Kardashian's San Francisco engagement event last October that claimed to preclude him from releasing footage of the party, his attorney said, "We do not believe the celebrity release agreement should preclude him from posting the video he posted on his website, MixBit."
REVEALED: 35 Secrets The Kardashians Want Hidden
As RadarOnline.com has reported, Kardashian and West recently slammed Hurley in filed court documents form "improper" legal wrangling that was delaying the trial.