Kate Upton: 'I Wish I Had Smaller Boobs Every Day Of My Life' Like Cameron Diaz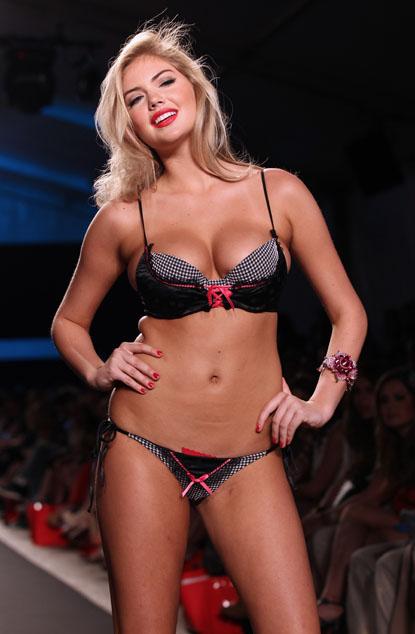 Kate Upton is known for her modeling career and her 34-D's but the Sports Illustrated Swimsuit Edition cover girl says her boobs are not her favorite asset.
"I wish I had smaller boobs every day of my life as I love to wear spaghetti tops braless or go for the smallest bikini designs," Upton told the London Sun .
"Every single day, I'm like, 'Oh, man, it would be so much easier,' especially if people didn't constantly bring them up," she added.
Article continues below advertisement
If only her breasts were like clip-on earrings, she mused. Then she could take them off at the end of the day!
Upton has an ideal body type.
"In my eyes, Cameron Diaz has the perfect figure," she gushed of her The Other Woman costar.