Exclusive
Easter Scorning: Kardashians Shun Controversial Pastor After His Dark Past Of Drug Overdose, Adultery Is Revealed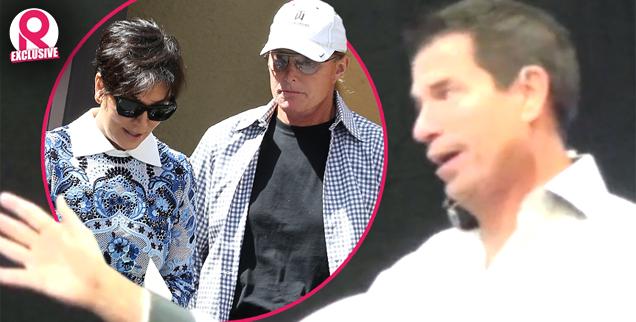 For the past several years, the Kardashians had made Easter Sunday a family affair, gathering together to attend services at the California Community Church in Agoura Hills. But this Sunday, Kylie and Kendall Jenner and Kim, Kourtney and Khloe Kardashian were all noticeably absent — after RadarOnline.com shined a spotlight on their pastor, Brad Johnson's history of drug overdose and adultery.
Kris Jenner attended Easter services with estranged husband Bruce and her mother, Mary Jo Campbell, at Life Change Community Church (formerly California Community Church). Though daughter Kim was in town, she was a no-show. Kylie and Kendall decided instead to hit the Coachella Music Festival for a second weekend, Kourtney travelled to Mexico, and Khloe was in New York with boyfriend French Montana.
Article continues below advertisement
And even though Bruce was on hand, eyewitnesses said he looked like he'd rather be anywhere else. The former Olympian looked "seriously grumpy," the source said. "He had his hands stuck in his pockets, his baseball cap down over his eyes, and didn't walk anywhere near Kris as they went in."
It was a stunning difference from the family-friendly outings of years past — could RadarOnline.com's recent reporting on their Pastor's sleazy side be to the reason?
As RadarOnline.com has reported, the head of Life Change Community Church, Brad Johnson, has a history of adultery that lead him to three suicide attempts — including a prescription pill overdose. He divorced his first wife and left his former congregation before being hired by the Jenners and remarrying another hot blonde — with Kris as his officiant.
"I really can understand and relate to people who are at the bottom, people who have hit hard," he's said. "I understand that place in line."
Do you think the Kardashians should distance themselves from Johnson? Let us know in the comments!