Her Own Biggest Fan! Gwyneth Paltrow Forced Pals Watch Her Old Movies During 'Goop Film Festival' -- 'She Totally Embarrassed Herself,' Friend Claims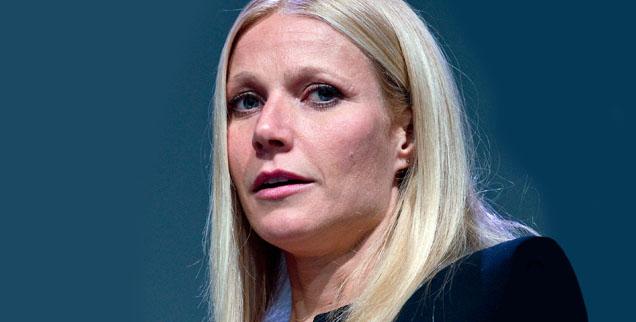 Who is Gwyneth Paltrow's favorite actress? Probably herself! As new details emerge about how the actress' ego may have played a part in her split from Chris Martin, only RadarOnline.com has the cringe-worthy details of just how out of control her self-love can get.According to an insider, Paltrow recently tried to re-live her glory days by inviting her family and friends to her home and making them watch her old blockbusters!
Article continues below advertisement
But it wasn't just a night of entertainment for her invited guests. The weary pal recalls, Paltrow asked her captive audience "what works about the movies."
"Gwyneth is really just trying to re-live her glory days," the friend says. "The truth is, if you look at her schedule, she's just not a full-time actor anymore, but she still wants to be treated like a screen legend."
And though her pals were subjected to the Goop-y screenings the source says one person managed to skip the show -- her now-estranged husband.
"She's been trotting out the old movies for her friends, but most of them would rather watch paint dry," the source explains. "It was pretty embarrassing and interestingly Chris never hung around to watch."