Clippers Owner Donald Sterling Desperate To Make Racist Scandal Disappear -- Worried About Other Recordings His Ex-Girlfriend Has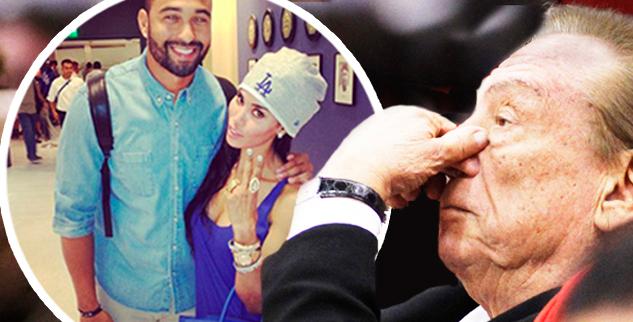 Clippers owner Donald Sterling has been shamed by the alleged racist rants caught on audio and is desperate to make the scandal go away, and wants to know how he can smooth things over with ex-girlfriend Vanessa Stiviano so that no more damaging audio leaks.
According to new reports, Stiviano, 38, is said to have more than 100 hours of recordings — and Sterling wants to come to a settlement with her to make sure they are never heard by the NBA or the public.
Article continues below advertisement
In the shocking and racist audio, the man who is allegedly Sterling is heard telling Stiviano to take down all "remove all black people" from her Instagram account.
The scandal has quickly spiraled and as RadarOnline.com exclusively reported on Monday, the NBA has quietly told Sterling to step down and sell the Clippers, or else they'll suspend him indefinitely.
In the meantime, the league itself publicly announced it will conduct a swift and thorough investigation of the alleged racist rants made by Sterling.
Stiviano maintains that she was not behind the audio leaking to the media, but Sterling reportedly knew he was being recorded and the piles of audio she's amassed were at the request of the Clippers.
"If the NBA determines the tape is authentic, they have indicated he will be indefinitely suspended unless he agrees to step down and sell the team," a top-ranking official told RadarOnline.com.
Listen to the disgraceful audio here.