Exclusive
Country Superstar Brad Paisley — Sony Music Stole $10 Million From Me!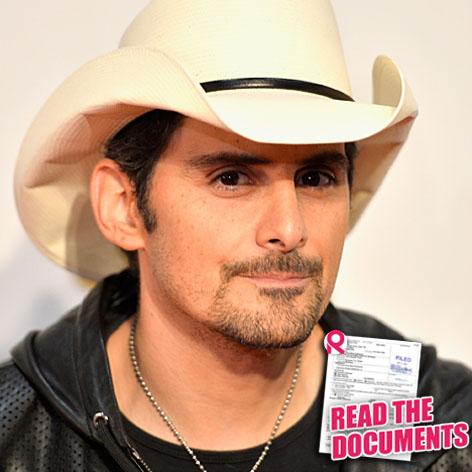 Country superstar Brad Paisley is furious with his record label, Sony Music, and has slapped them with a lawsuit claiming they stole more than $10 million from him, RadarOnline.com is exclusively reporting.
According to court documents filed on March 31, Paisley believes Sony has "failed to live up to their agreements and other legal obligations," despite a previous 2011 lawsuit — and the singer thinks the label is trying to rob him blind.
Article continues below advertisement
"For many years, Paisely and his advisors have sought to resolve this matter amicably with Sony, but to no avail."
First suing in 2002 to get access to his royalty information, a New York judge partially shot him down stating that he signed a contract with Sony which only allowed him to challenge royalty payments since 2006.
The legal battle was at a stand-still for months until Paisley filed the amended lawsuit in March, claiming Sony owes him upwards of $10 million, given his wide record sales and successful tours.