Exclusive
'American Idol' Staff Desperately Searching For New Jobs: The Show Is On Its Way Out, And We Don't Want To Be Dragged Down With It!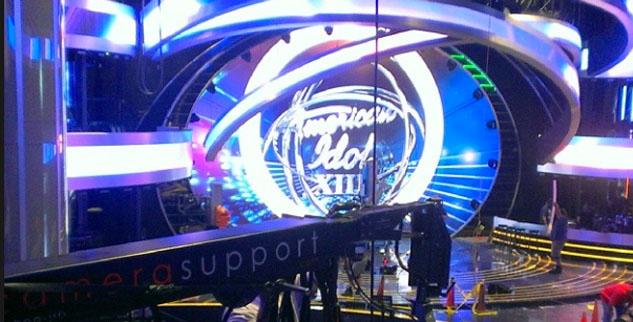 It's no secret that American Idol has been on a downward spiral the last few seasons — so staff and crew are jumping ship, desperate to find new jobs before the show gets the ax, RadarOnline.com has exclusively learned.
Losing out recently to NBC's über-popular The Voice, Idol has failed to garner great ratings for FOX and hasn't even had a winner go mainstream and rise to real stardom since Jordan Sparks won Season 6 in 2007.
Article continues below advertisement
In fact, the show's most recent winner, Candice Glover, debuted her album at the lowest ever in Idol history, selling just 19,000 copies its first week.
"The crew and staff on Idol are not new to the industry and have been around the block before. They know a sinking ship when they see one," an insider told Radar.
"Anyone smart working on the show has already put out feelers for a new gig. The show is on its way out, and they don't want to be dragged down with it."
Rating for the current season have proven dismal and it's likely the network will pull the plug this year, the source says.
"All the judging changes and feuds have really hurt the show," the source said.
"They just can't compete with The Voice. They have likable judges and talented contestants. Idol got too showy and lost sight of what the show was really there to accomplish."
Will you be sad to see Idol go, or have you been tuned out for quite some time? Sound off in the comments below…