Mystery In Windermere: Cop Killed And A Couple Commits Suicide Minutes From Homes Of Tiger Woods & Other Sports Superstars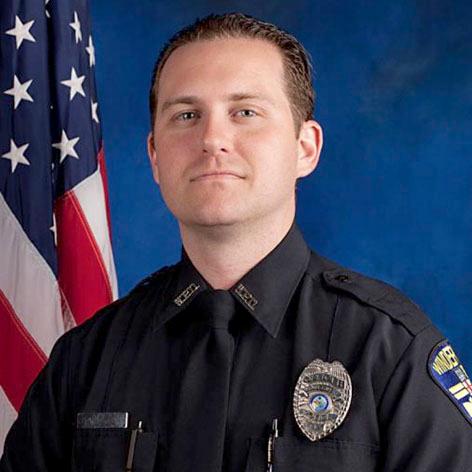 UPDATE: Authorities have identified the young couple found dead near the scene of Officer German's murder. They were Brandon Goode, 18, and Alexandria Hollinghurst, 17, both of nearby Davenport, Florida
The wealthy town of Windermere, Florida is reeling Sunday morning.
Police officer Robert German is dead, and the young couple he was investigating are dead from suspected suicides. It all happened minutes apart, and all just minutes from the homes of superstar golfers Tiger Woods, Bubba Watson, Arnold Palmer and Paula Creamer.
Article continues below advertisement
German was on patrol Saturday morning when he encountered a young couple he found to be suspicious, and he called for backup.
When other officers arrived, they found German lying in the road. He'd been shot.
While attempting to give him aid, the officers heard more gunshots coming from nearby.
A man and a woman, both believed to be in their 20s, were found about a block away on the grounds of a $2.5 million home, both dead of apparent self-inflicted gunshot wounds.
The mayhem and the death of German, 31, the first police officer to die in the line of duty in Windermere's 90-year history, has come as a total shock to the 2,000 residents.
The posh town near Orlando is a mecca for superstar athletes.
Tiger Woods lives only minutes from where the triple homicides occurred. Golfers Palmer, Watson and Creamer are all in his same neighborhood.
"Windermere is in mourning. I know I speak for all of our residents, all of our staff. All of our elected officials," Windermere Mayor Gary Bruhn told WFTV. "We take great pride in our police department and Windermere's heart is broken."