Exclusive
Hollywood Memorabilia Collector Allegedly Has Sex Tape Of Walt Disney — Same Man Claiming To Have Marilyn Monroe & Kennedy Brothers XXX!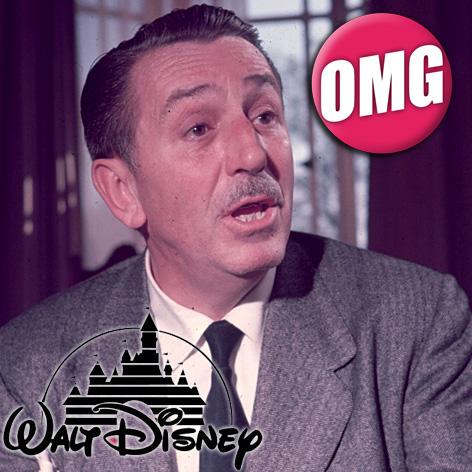 Article continues below advertisement
When asked to provide proof or existence of the tape, Castleberry refused saying, "I don't do that. I don't trust anyone." He also refused to reveal how he obtained the alleged sex tape of Walt Disney.
Disney died in 1966, at the age of 65, of lung cancer. He was married to his wife Lillian for 41 years, and the couple had two daughters, Diane and Sharon.
RadarOnline.com broke the story last Friday: A long-buried sex tape of Monroe supposedly engaging in intercourse with ex-President Kennedy and his brother Robert could soon be released, the former Hollywood bodyguard sensationally claimed.
The steamy, never-before-seen reel — said to have been shot on 8 mm film — will be auctioned by the Tulare County Sheriff in California which has seized the property as part of a lawsuit involving Castleberry.
Castleberry previously told RadarOnline.com, "It's real. I had it for years and I never released it out of respect for Joe DiMaggio… I'm just sick about it and I'm desperately trying to raise money to get it back."
Article continues below advertisement
But, cautioned the plaintiff's lawyer: "I have no idea what is on the tape, it could be what Mr. Castleberry says, or it could be a Disney cartoon. The only way anyone will ever know is if they buy it and view it. The entire lot will go up for auction on Tuesday and the minimum bid will be $200,000."
Meanwhile, several other sources have reached out to RadarOnline.com and told us, "William's sex tape of the Kennedy's and Marilyn doesn't exist. There is absolutely nothing on the 8 mm tape, and nothing is visible. Most of his collection is also fake…people should be very, very careful before bidding on the purported memorabilia."
Castleberry denies that anything in his collection is fake: "No way…the tape is real and so is everything that the cops took."