Exclusive
Suck It, Copycats! 'Twilight' Producers Sue Makers Of Vampire Satire Flick Based On Series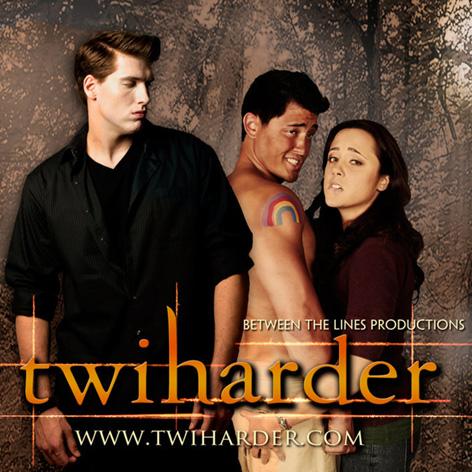 To the makers of the Twilight series, imitation is not the highest form of flattery -- it sucks!
RadarOnline.com has learned that Lionsgate and Summit Entertainment have filed suit against Between the Lines Productions after that company produced a movie, Twiharder, based on the vampire saga starring Rob Pattinson and Kristen Stewart.
Behind the Lies initially filed suit against the Twilight studios late last year, claiming that they sabotaged the launch of the Twilight satire movie, Twiharder, last year. But in court documents filed on January 27, Lionsgate and Summit hit back with a vengeance, filing their own suit of counterclaims.
Article continues below advertisement
"Around late 2011 or early 2012, Summit became aware of the fact that Plaintiff had produced or was producing a motion picture entitled Twiharder without Summit's authorization or permission," the court documents, obtained by Radar, state.
"The motion picture is based on the Twilight Motion Pictures -- specifically, Twilight and New Moon -- and their plot lines and characters. The motion picture's title, Twiharder, is derived from the term 'twihard,'" which the studios have trademarked and/or copyrighted.
Summit and Lionsgate produced several examples of how the promotional materials for Twiharder appear very similar to Twilight logos and artwork that are registered with the government.
They also note in the documents that although the producers behind Twiharder filed their own trademark application for the term, it was rejected "on a number of grounds, including Summit's prior-filed application to register 'Twihard'…"
MORE ON:
Celebrity Justice
Article continues below advertisement
As such, the studios claim, "On our around June 27, 2012, Summit sent Plaintiff a cease and desist letter demanding that it cease its above-described infringing actions and unfair competition."
After viewing a screener of the movie six months later, the documents claim, they were only more concerned. "The screening of the motion picture did not allay Summit's fears," the documents state, "but instead confirmed its belief that the motion picture and its related promotional artwork infringed Summit's copyrights."
Indeed, as a result of the movie's release, Summit claims to have "suffered and continues to suffer and/or is likely to suffer damage to its trademarks, business reputation and goodwill."
As such, they are requesting a judge force Behind the Lines to pay damages "for the willful and wanton nature of Plaintiff's aforesaid acts," "pre-judgment interest" on any such award, and attorney's fees.
For the latest on the case, stay tuned to RadarOnline.com!