'Teen Mom 2' Star Leah Messer Rips Divorce Rumors, Insists She & Husband Jeremy Calvert Are Still Together 'Living In The Same Home'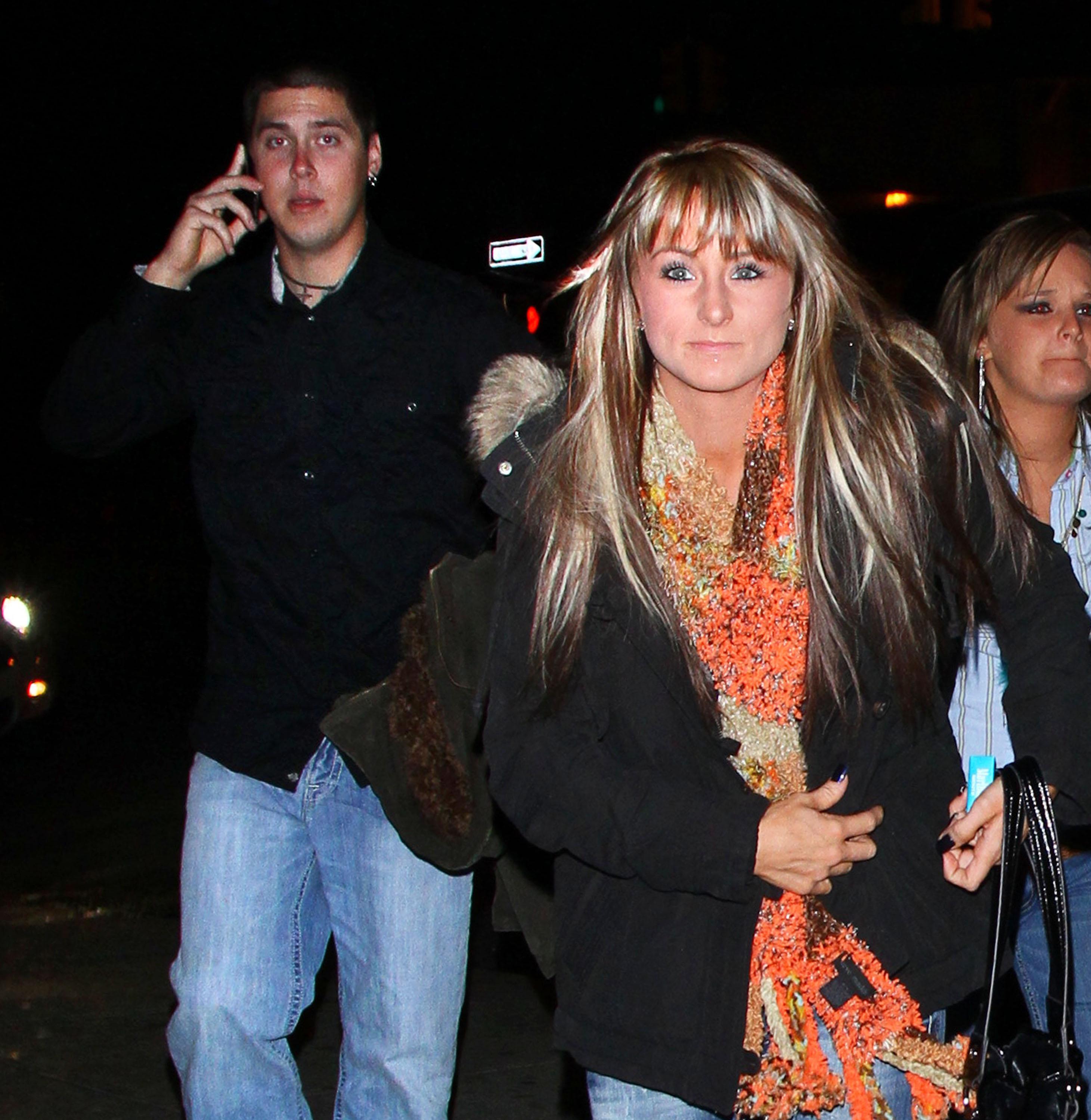 Teen Mom 2 star Leah Messer is slamming those who think she and husband Jeremy Calvert are getting a divorce.
Messer took to Facebook today to tell fans, "Jeremy Calvert and I are married and living in the same home. We are not divorced."
Rumors flew that Messer and Calvert were splitting up after MTV aired a promo clip for a future Teen Mom 2 episode in which she mentioned divorce. Other evidence? The couple, who live in West Virginia, have been fighting like cats and dogs throughout season 5.
Article continues below advertisement
But Messer said on Facebook, "Sorry some disagree with how things have been portrayed on the show to make you feel so ill toward me. Life is a learning process for everyone in life and nobody is perfect and we all have our different struggles in relationships. xoxoxo to ALL."
Still, Messer has been shown on camera having meltdowns over pipeliner Calvert's decision to work out of town. He sometimes leaves Messer and their baby daughter, who just turned one year old, for up to six weeks at a time. Since their 2012 wedding, the two have also been raising Messer's twin daughters from her previous marriage.
In this week's episode, Messer told Calvert, "I don't feel like I have a marriage, I feel like I'm doing it all on my own," and "you think of everything as money-money-money-money. You need to realize that we're more important than money."
But Calvert, 25, ended up accepting a job in New Mexico and leaving Messer, 21, and the kids behind.
Messer later was seen complaining to her ex-husband, Corey Simms, 24, the father of her twins, about Calvert's behavior!
According to Messer, however, what her show depicts is all part of the normal messiness of marriage.