Shailene Woodley: 'George Clooney Is Like My Second Dad'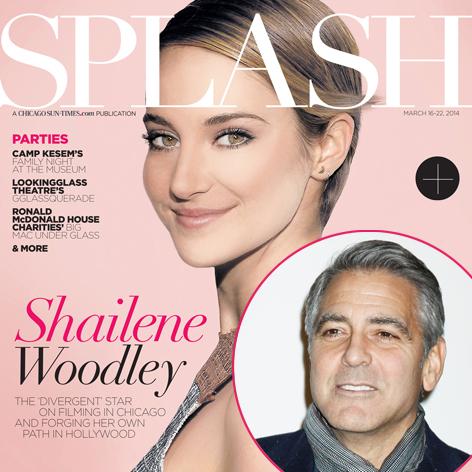 She's starring in Divergent, the sure-to-be blockbuster movie that should jettison the actress to mega-stardom when it opens Friday, and Shailene Woodley is determined to follow a George Clooney path to the top.
"He's like my second dad. He's got my back," Woodley tells the Chicago Sun-Times Sunday magazine, SPLASH.
In her big screen debut, Woodley played Clooney's daughter in the Oscar-winning film, The Descendants.
Article continues below advertisement
"I've never met somebody in the industry who's more grateful, who pays it forward without talking about it in the press or speaking about it to anyone else," Woodley said.
"That to me was the best advice, just learning through his actions."