Rod Stewart's Son Confesses: 'I've Done Enough Drugs To Kill Hollywood!'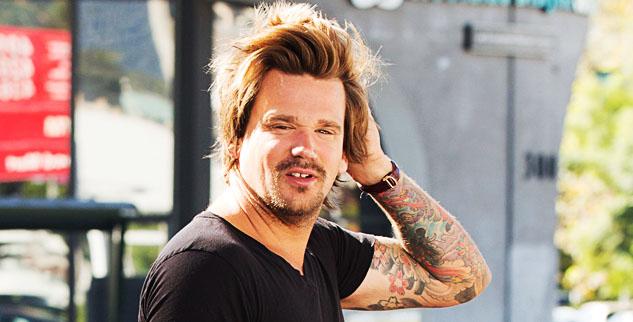 Brit rocker Rod Stewart's 33-year-old son Sean has admitted to struggling with substances such as heroin, pills and alcohol -- and now, he's opening up about his drug-addled past, claiming he's sober and left behind his party boy past!
"Everybody likes to party. I've done my partying. I've done enough drugs to kill Hollywood," Sean admitted during an appearance on Brandi Glanville's Podcast One show.
Article continues below advertisement
"I'll never go back to that," he added.
Sean, who appeared on Celebrity Rehab with Dr. Drew Pinsky on VH1, confessed that he doesn't regret his past mistakes and is only looking forward.
"Everyone goes through phases. I'm glad I went through what I went through because I wouldn't be the person I am today," he added.
Glanville went on to ask about his sobriety.
"Are you worried? Can you go to bars and not drink?" Glanville asked.
"That isn't my lifestyle anymore. I like drinking water. I like having a good time," he said.