Exclusive
Caught Red Handed: Private Eye Confesses He Was Paid By The Church Of Scientology To Conduct Surveillance On Tom Cruise's Former Auditor & His Wife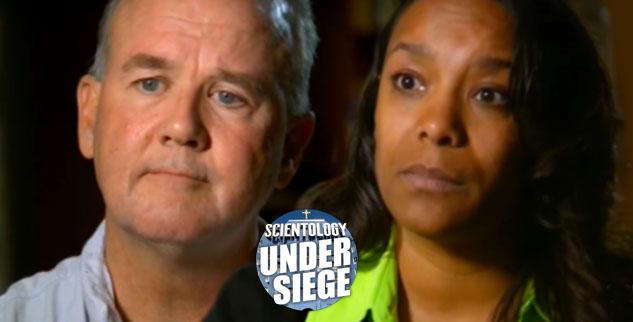 The Church of Scientology paid a private investigator to trail its high-ranking defector, it's been claimed in court documents, a man who has claimed he personally audited Tom Cruise and recorded the Hollywood megastar's private confessionals.
As part of a major harassment lawsuit filed by Marty Rathbun's wife against the church, Scientologist David Lubow, a noted Scientology sleuth, submitted a sworn affidavit in which he admitted he was paid for his services and to make a documentary about the activities of the former Inspector General, who left the church in 2004.
Article continues below advertisement
"In the context of this assignment, I performed (investigations regarding) Mark Rathbun," Lubow wrote in the document, obtained exclusively by RadarOnline.com.
"At no time did I nor anyone working under my direction or in coordination with me, undertake any unlawful actions or actions which would violate the privacy of Monique Rathbun. Indeed, the investigation was targeted at Mark Rathbun and Monique was at best tangentially involved because she lived with Rathbun and she was engaged with him in the business of delivering 'Scientology' services in violation of religious trademarks.
"In March 2011, I learned that Church of Scientology International was willing to provide assistance and some funding for Scientologists who wished to demonstrate against what were perceived as heinous acts by Rathbun."
He stated he met with Mark Warlick and John Allender, both dedicated Scientologists, at the church's offices in Los Angeles to discuss "potential details and roles for such a project."
Article continues below advertisement
"We agreed that we would simultaneously demonstrate at Rathbun's office and make a documentary regarding Rathbun, part of which would include footage of protestors outside the location where Rathbun was undertaking his 'squirrel' activities and which he was using for his backdrop for media interviews," Lubow added.
"The hope was that through pointed questions and sincere demonstrations we might enlighten Rathbun to stop making false and malicious statements about Scientology and Scientologists, or barring that result, to create a documentary show his true nature as a violent, foolish, 'squirrel.'"
Lubow admitted the church "covered my expenses for the project," but he said several of the supposed "Squirrel Busters" paid their own travel and food expenses.
"I rented a house for the Squirrel Busters in the neighborhood near the filming locations to reduce the costs for lodging and to increase security," he wrote.
But, he added, "Religious Technology Center or David Miscavige has never retained me. I have never taken any direction from, met or communicated with David Miscavige."
Article continues below advertisement
For 17 years, Rathbun was a loyal deputy to Scientology's leader, David Miscavige.
In May 2010, Rathbun claimed that during his tenure as Inspector General of the Religious Technology Center, Miscavige issued him orders that the auditing sessions of Cruise, be secretly videotaped.
Now, he is locked in a bitter legal battle centering around his wife Monique, who filed a harassment lawsuit against the organization last summer. The lawsuit claimed she had been harassed and followed to work and had private investigators question her family and friends.
As we previously reported, the Church suffered a legal setback when the judge ruled the lawsuit could proceed.
In a lengthy 25 page decision issued by Judge Dip Waldrip, he said that "no evidence indicates that either Defendants CSI or the Religious Technology Center has ever sent Mark Rathbun a cease and desist letter or sued Mark or Monique Rathbun for infringement of infringement of intellectual property rights or any other cause of action."
Monique's attorney, Ray Jeffrey, told The Underground Bunker — a Scientology critic — that if the church would have just left his client and her husband alone, the lawsuit would have never came to fruition.
"They loved that house down there, but they had to leave," he said, referring to the move they made from Ingleside On The Bay in Texas to Comal County.
The Church didn't immediately respond to Radar's request for comment.