Exclusive
Here Comes The Drama! 'Real Housewives Of Beverly Hills' Producers Considering Hiring Brandi Glanville & Lisa Vanderpump Nemesis Faye Resnick To Join Cast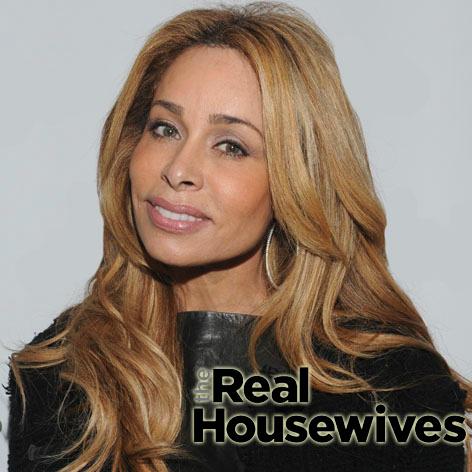 Article continues below advertisement
The inclusion of Resnick on a full-time basis would certainly deliver drama, with the ex-Playboy model a noted nemesis of Brandi Glanville and Lisa Vanderpump, both of whom labelled her "disgusting" in past episodes.
A source said: "Producers are seriously considering making a formal offer to Faye to become a series regular cast member. She has been a controversial in the past when she appeared on the show and is a close friend and ally of Kyle. Plus, Faye isn't afraid to stand up to the other ladies!"
"She is no shrinking violent and could be a great asset to the show," said another insider.
As RadarOnline.com previously reported, change is coming to the show after the current series — with none of the women having yet signed on for a fourth series.
The veterans are demanding significant pay hikes, despite production whispers mid-season that "boring" Kim Richards was on the way out, with sister Kyle said to be prepared to walk if the axe fell.
Article continues below advertisement
The approach to Resnick is consistent with producers' desire for an "authentic look" into the women's lives.
Bravo hit shows Shahs of Sunset and Flipping Out "resonate with viewers because they were all friends before the shows started," one production insider said.
"Look at Shah's. Reza Farahan, "GG" (Golnesa Gharachedaghi) and Asa Rahmati have been close for over ten years.
"Flipping Out's Jenni Pulos has worked for boss Jeff Lewis for over ten years. It results in an inside look into their star's lives.
Article continues below advertisement
"Producers want the new cast members of the Beverly Hills to have been friends previously."
Though Resnick fits into that criteria, one major battle facing television brass, however, could be Resnick herself!
"Faye declined to appear on the show this past season because of all the negative feedback she got from last season," said a source.
"It will come down to money. How much is Bravo willing to fork out to get her on the show? Then again, she does have a very successful interior design business that could benefit from being promoted on the show."
Should Faye Resnick join the Real Housewives of Beverly Hills?