Look How He's Grown! Prince George Stars In New Family Photo With His Royal Parents & Dog Lupo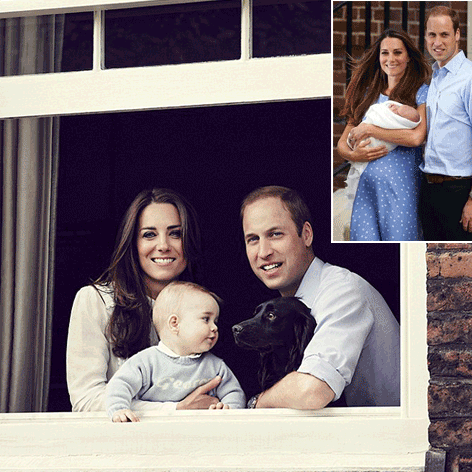 He seems much more interested in his dog, Lupo, than in his royal parents, but this brand new photo of Prince George has the whole world saying "aaahh."
Safely in the arms of his mom, Kate Middleton, little George seems oblivious to the world outside his window at Kensington Palace. He's looking straight at Lupo and the pooch -- Prince William has an arm around him -- seems to be looking back.
Article continues below advertisement
Wearing a jumper with his name, 'George,' across the front -- just in case anyone doesn't know who he is! -- the youngest royal is now all of eight months old.
The official portrait was shot in mid-March and released Saturday in advance of the Duke and Duchess of Cambridge's first overseas tour with George. They're off next week for Australia and New Zealand.