Dancing With The Jailbird: NeNe Leakes' Secret Criminal Past Is Revealed — See Her Mugshots!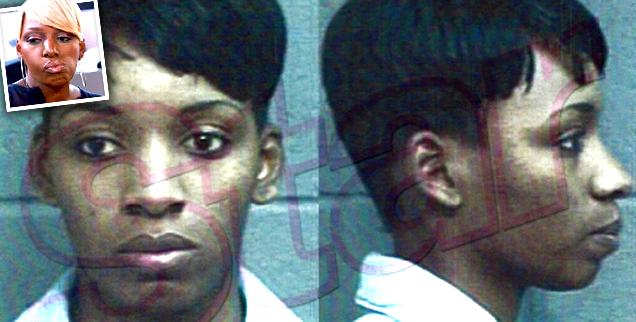 NeNe Leakes is TV's highest paid housewife and is expanding her reality show fame by appearing on this season's Dancing with the Stars.
But now, The Real Housewives of Atlanta star's secret criminal past -- and mug shots -- have been revealed!
According to Athens-Clarke County (Georgia) Superior Court documents obtained by Star, Leakes was arrested and charged in 1992 with three felony and one misdemeanor counts of "theft of services" from the phone company.
Article continues below advertisement
Faked Scenes, Lies & Payoffs – The Ultimate Guide To Reality TV Shows
Leakes was then 25 and known by her birth name of Linnethia Johnson.
In a plea agreement, she pled guilty to all four counts and was put on two years' probation and ordered to repay $2,650. Over the next two years, though, the future reality TV star was arrested three more times for probation violations.
As the mug shots show, Leakes' looks have changed drastically since then, as she's had plastic surgery to whittle down her nose, amongst other procedures.
In her 2009 autobiography, Never Make the Same Mistake Twice, Leakes admitted to an arrest in her early 20s, when her friend shoplifted from a mall and police pulled them over together. But she didn't mention the other arrests that have now been uncovered by Star Magazine!
However, Leakes, 46, hasn't been shy about throwing shade on her RHOA co-star Marlo Hampton for her criminal past. As RadarOnline.com has reported, news that Hampton had been arrested at least seven times--and had posed for many mugshots-- recently came to light.
Article continues below advertisement
Hampton was arrested on May 26, 1999 – at age 23 — for "Aggravated Battery/Great Bodily Harm," which is a first-degree felony.
Leakes, who is feuding with former friend Hampton on RHOA, hinted at the charges in her blog, claiming Hampton "slashed a friends face with a knife and disfigured her over a man."
But now, Leakes, who earns a reported $1 million a season for RHOA, might have some explaining to do herself, as long-ago mug shots come back to haunt her!
For more on Leakes' criminal past and mug shots, pick up a copy of the latest Star Magazine.