Exclusive
This Is A Real-Life Domestic Drama Fit For Abby Sciuto: 'NCIS' Star Pauley Perrette Slapped With Lawsuit For 'Terrorizing' Ex-Husband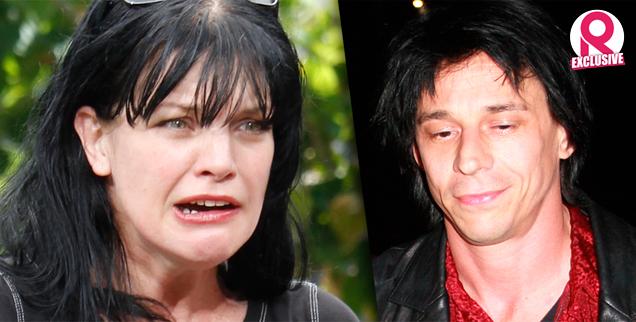 The bitter battle between Pauley Perrette and her ex-husband Francis "Coyote" Shivers has a new chapter: RadarOnline.com has exclusively obtained a sensational lawsuit in which her former lover accused her of assault, abuse of process and intentional infliction of emotional distress.
In a complaint filed in the Los Angeles Superior Court, Shivers, 48, labelled himself an "unwilling victim" of a Hollywood star who was acting out an unsold screenplay she had written, titled "Star Crazy," in which an actress takes revenge on a man who rejected her.
Article continues below advertisement
Shivers previously was charged and convicted with violating a restraining order Perrette won against him.
He claims that NCIS actress Perrette, 44, was inspired by her own work and as a means to "promote her police procedural drama television series at the expense" of his rights and wellbeing.
"Perrette never succeeded in selling her 'Star Crazy' script," Shivers said in his complaint. "Instead, she decided to act it out in real life with plaintiff as her unwilling victim and co-star."
Shivers claimed Perrette attempted to break into the house he was living in when he filed for divorce in 2004 and said he sought a restraining order against the actress in early 2005. He also accused her of hiring private investigators to snoop on him.
During a "decade-long campaign of harassment," Perrette has "intended to financially, physically, and emotionally ruin plaintiff," the 11-page lawsuit stated.
Article continues below advertisement
In November 2012, he said Perrette and Arklie were waiting for him and his wife when they attended the Shintaro restaurant.
Shivers said in his complaint that when he tried to leave and claims Perrette and Arklie "moved their bodies to a location anticipated to be in proximity to them Shivers and his wife, for the ulterior purpose of triggering violation of the temporary restraining order."
The lawsuit claimed that Perrette and Arklie secured a criminal protective order after Shivers, "in self-defense, instinctively began to record Arklie's attempted assault and pursuit of plaintiff as he and his wife attempted to exit the Shintaro restaurant."
Stunningly, he claimed Perrette has also incited NCIS fans, who subsequently sent him death threats.