'Mob Wives' Star Karen Gravano Launches $40 Million Lawsuit Against 'Grand Theft Auto V' Creator, Claims Game Is Based On Her Life!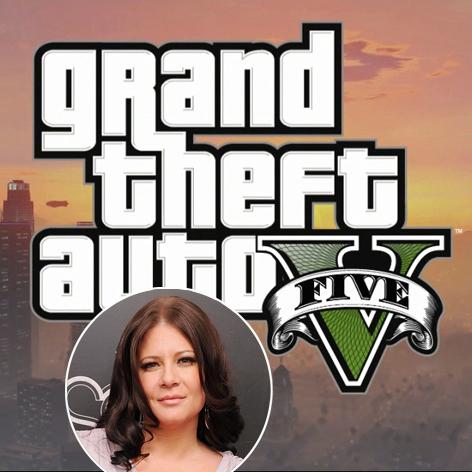 Mob Wives star and daughter of a Mafia kingpin, Karen Gravano, has filed a $40 million lawsuit against the creators of Grand Theft Auto V, claiming the video game uses her image and likeness.
According to the complaint filed in New York on Feb. 24, she claims aspects of her life were used in the game without her permission — specifically, she states that a character named Antonia Bottino is based on her.
Article continues below advertisement
"Upon information and belief, prior to and on or about September 17, 2013, Defendant distributed video games bearing the Plaintiff's name, likeness, image and personal life story in New York County (and other places at this time), for advertising and trade purposes," the lawsuit against game makers Take-Two Interactive Software and Rockstar Games states.
"Defendant's use of Plaintiff's name, likeness and image for advertising and trade purposes, was without the consent, written or oral, of Plaintiff or anyone authorized by her to give such consent, and as such, constitutes a violation of Section 50 of the Civil Rights Law of the State of New York."
The game touts itself as the "biggest, most dynamic and most diverse open world ever created," but Gravano sees it as her world.
Gravano is seeking $20 million in punitive damages and $20 million in compensation.
RadarOnline.com reached out to Gravano's attorney, Thomas Farinella, who declined to comment on the lawsuit.