There Goes The Neighborhood? Miley Cyrus Wants To Buy Lake Como Home Near Her 'Crush,' George Clooney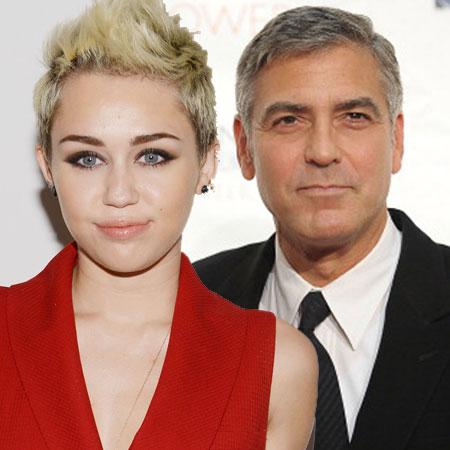 Miley Cyrus is so "obsessed" with her childhood crush, George Clooney, that she wants to become his neighbor, RadarOnline.com has learned.
The "Wrecking Ball" singer was thrilled to be able to meet Clooney on a couple of occasions in the last few years thanks to her Hannah Montana fame, a source who works closely with Cyrus revealed.
"Now, Miley is seriously talking about purchasing a home on Lake Como," the Italian resort community where George lives most of the year, said the insider.
Article continues below advertisement
Cyrus' interest in the Oscar-winning actor goes way back. In 2009, when The Telegraph asked the then-wholesome country cutie who her weirdest celebrity crush was, she replied, "George Clooney."
So it's no surprise to friends that Cyrus is considering moving into Clooney's Italian neighborhood, where he kicks back in a lavish lakeside villa.
"Miley is eagerly anticipating her first major real-estate purchase and she figures, what could be better than a place in Italy near her favorite A list star?" the source said.
The singer who shocked fans with her drastic image change last year is technically still living at home with her folks Billy Ray and Tish Cyrus, the source revealed, but has spent the last couple of months legally securing her fortune (much of which is tied up in the rights to her personal likeness and original music) from both her parents and Disney.
"Now Miley is ready to move out -- and she's going to buy the biggest and most expensive houses she can in part to keep the money away from her parents, which is why she's looking at Italian mansions and Malibu compounds as good, safe investment vehicles," said the insider.
"And she figures being able to say hi to George would be a big plus!"