Teenage Boy Arrested After Sneaking Into Miley Cyrus' Dressing Room In Nebraska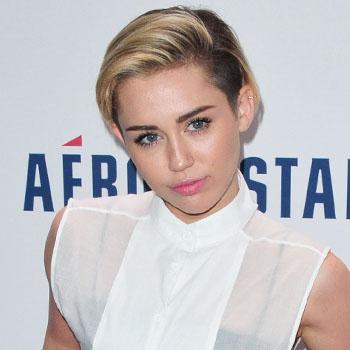 An overzealous teenage boy was arrested on March 6 after he ended up in Miley Cyrus' dressing room backstage at a Nebraska concert and left the twerking pop singer a note, RadarOnline.com is reporting.
According to the police report, security cameras showed Tucker Salvensen, 18, walking in restricted areas backstage at the CenturyLink Center the day before the concert.
Salvensen basically incriminated himself, tweeting a photo of Cyrus' dressing room and telling the singer he left her a note.
Article continues below advertisement
Salvensen, a Utah native, was arrested the next day on suspicion of misdemeanor criminal trespassing and missed Cyrus' concert.
"I snuck back here I need to meet you. You have helped me so much your music has given me all the answers I was looking for when my heart got broke ... we went through the same thing @ the same time," the note read, according to the police report.
"Miley I love you!!! Please let me meet you." Salvensen also left Cyrus his phone number and Twitter handle.
The teenager claims he was duped by a truck driver that gave him a VIP pass, which he thought gave him free reign to wander the entire building — and he says he would do it all over again.
Since missing her Omaha show, Salvensen purchased tickets for her an upcoming show in April.