Mick Jagger Almost Drove Me To Suicide, Says Artist Behind Rolling Stones Mouth & Tongue Logo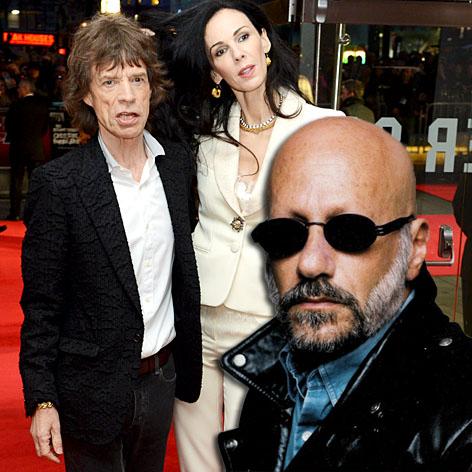 Mick Jagger is "a very bad guy. Had I not been as strong, with great friends, I might have hung myself too," Ruby Mazur, the artist behind the iconic Rolling Stones mouth and tongue logo, has said in a shocking Facebook post.
Mazur, who has long feuded with Jagger over his financial compensation for the famed artwork, has since deleted the scathing comments, according to the New York Post.
Mazur was reacting to the tragic suicide of Jagger's girlfriend, L'Wren Scott, who was found hanging in her New York apartment earlier this week.
Article continues below advertisement
The fashion designer's death has left the Rolling Stones frontman shattered. The band was in Australia for several concerts when the news broke. Those dates have now been postponed.
Mazur was paid $10,000 for his mouth and tongue artwork, originally designed for the Stones' Tumbling Dice album cover. It has since been used on millions of pieces of Rolling Stones merchandize.
In his Facebook rant, Mazur said he frequently asked Jagger for more money but was turned down.
"This person made a business deal decades ago. How sad and contemptible that they would use this time of personal loss to gain attention," Jagger's spokesman told the Post.