Exclusive
Inside Kim Kardashian's Charity Scandal: Tax Documents Reveal How She Funneled Cash From EBay Auction To Mom's Church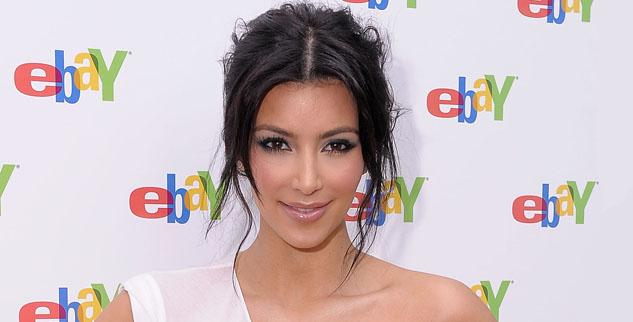 "Giving comes from the heart," Kim Kardashian has said. And hers certainly isn't hurting her bottom line. After the reality star was slammed recently for donating just 10% of proceeds from her eBay promotion to charity, RadarOnline.com has uncovered tax documents that reveal exactly how much she pads her own bank account with these "charity" auctions -- and how other celebrities give much, much more.
Article continues below advertisement
In August 2012, for example, Kardashian hosted a charity auction after fiancée Kanye West cleaned out her closet during an episode of Keeping Up with the Kardashians. "The clothes I got rid of will be up on eBay," she tweeted, "for a charity auction! Going to Life Change Community Church the church mom Kris Jenner helped found -- and fund." In the fine print, she revealed that only 10% of the proceeds would be a donation.
And though Kardashian's financial records are private, and the church, as a tax-exempt organization, does not keep public records, RadarOnline.com has uncovered 2012 tax documents from the company that processes charitable giving on eBay, revealing how much Kardashian gave, and how much she kept to herself.
According to the Paypal Charitable Giving Fund tax documents, Life Change Community Church received $19,975 after the auction. So how much did Kardashian keep?
Article continues below advertisement
READ The Tax Forms Kim Kardashian Doesn't Want You To See!
She's said, "When the eBay numbers get broken down, the auction management agency that posts for me gets a percentage for all their hard work, then, eBay listing fees, end of auction fees, eBay Store fees, Paypal fees, etc, all add up to about half the sale. Then I give 10% to charity."
By her math, and the amount the charity received, the total amount of the sale could be roughly $399,500, making her final cut roughly $179,775, in comparison to the charity's $19,975.
But any way you do the calculations, Kardashian's contributions pale in comparison to those received by other celebrities' charities.
That same year, Lady Gaga's Born This Way Foundation raised $167,754 on eBay, and Pencils of Promise raised $22,207 thanks to a charity auction by actress Sophia Bush, much like Kardashian's clothing sales.
Does every little bit help or do you think Kardashian should be doing more and taking less? Let us know in the comments!