Exclusive
Jeremy London Scores Legal Victory Against Mother-In-Law: You Can't Keep Me Away From My Son!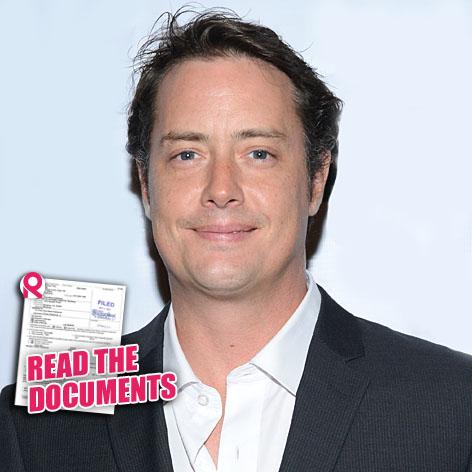 Troubled actor Jeremy London scored an important legal victory against the mother of his estranged wife, Melissa Cunningham, who attempted to have his 6-year-old son permanently taken away from him, and RadarOnline.com has all the court documents and exclusive details.
London's mother-in-law, Kayla Naima, claimed domestic violence against the 7th Heaven actor in June 2013 and filed a request for a restraining order with the Riverside County Court the same day.
Article continues below advertisement
In the court documents, Naima also sought permanent guardianship of London's son Lyrik until he turns 18.
"I did not want Lyrik London my grandson to go swimming at 10:30 at night. I have permanent custody. We were at Jeremy's cousins house, next thing I was being verbally attacked by Jeremy and many family members," Naima claimed in the request for protection as to why she feared London.
MORE ON:
Celebrity Justice
"It became a very hostile situation. I had to take Lyrik and go to a hotel."
Naima claimed that London, 41, threatened her with at least 200 text messages and phone calls saying "he wanted me dead."
London's mother-in-law cited other incidents in which he had previously lost his temper — including a Nov. 2011 incident in which Cunningham was granted a restraining order after he allegedly pulled her hair and injured her finger, and a July 2011 incident in which London had a "temper tantrum."
On Sept. 4, 2013 a hearing was held for Naima's request for a permanent restraining order against London for her and Lyrik.
Both London and Naima were present in the Riverside, Calif. courthouse where the judge found in favor of London — denying the restraining order, citing that Naima did "not meet the burden of proof."