Exclusive
Courtland Rogers Accuses Jenelle Evans Of Secretly Shooting Video Of Her Fight With Nathan Griffith Just To Send To Him!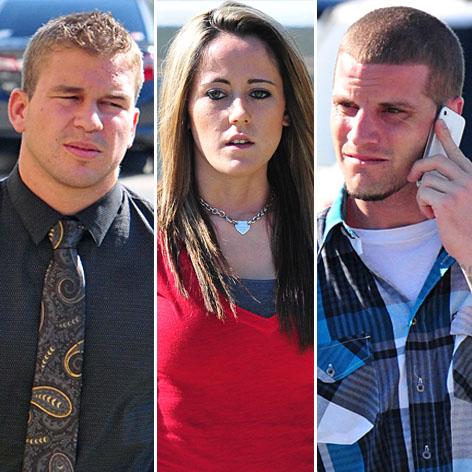 That's what Rogers is alleging.
The ex-con has accused Teen Mom 2 star Evans of secretly recording an epic fight with Griffith just so she could send it to him!
"I wonder if Nathan knows she was recording him so she could send it to me and show me how "mean he is" lol," Rogers tweeted.
Evans admits to forwarding the incriminating video to Rogers but maintains she didn't intentionally send it to her ex.
Article continues below advertisement
She's claiming "he wants to act all big cuz he had to video. I sent it to someone else."
As RadarOnline.com was first to report, Evans and Griffith got into an epic battle during the last week of January, when she was four months pregnant and he kicked her out of the house.
RadarOnline.com obtained the video of the F-bomb filled screaming match, which Rogers is now insisting she's immediately sent to him.
Evans and Rogers are in the midst of a divorce, and he seems to think their financial settlement is going his way,
"Just talked to my divorce attorney," he tweeted his followers. "HAPPY F**KINGFACE."
His reality TV money train could be over, though. As RadarOnline.com exclusively reported, Teen Mom 2 has been canceled.