Exclusive
I'm Fine Without A Man, Thanks! Cameron Diaz 'Is Tired Of Friends Trying To Set Her Up'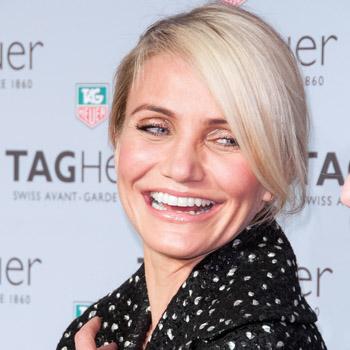 There's something about Cameron Diaz that's different than most Hollywood actresses over 40--she's never been married or had kids.
But that's just fine with her!, RadarOnline.com has been told.
The gorgeous Charlie's Angels star, 41, who is getting new buzz with her fitness tips in The Body Book, isn't bugged about her lack of a love life.
"During Oscar weekend, Cameron insisted to friends that she is fine and dealing well with life, despite not having a steady man for the last few years," the source explained.
Article continues below advertisement
"Cameron's very frustrated with how often she has to remind her friends how great her life is, right down to telling them that she has $50 million in the bank and her pick of any man she wants."
She's also in no rush to have kids--and might not even want them at all!
While Diaz was quoted in 2009 as implying she didn't want to be a mom, in 2012, she told InStyle: "I've never said I don't want children...I just haven't had them yet. I don't know what's going to happen in my life."
The source told Radar: "Cameron's advantage is that she's not stressing out about having children, and she admits to friends she's somehow replaced any maternal needs with her love of dogs. What's sure is that she's never tied herself down to one man with starting a family in mind."
Although Diaz has had relationships with such famous men as Matt Dillon, Jared Leto, Justin Timberlake, and Alex Rodriguez, she's never settled down..
And she wishes her well-meaning friends would realized that it's no big tragedy.
"Cameron is DEFINITELY sick of friends trying to set her up and is more focused on her career than ever," the source revealed.