Exclusive
Diddy To The Court -- If My Baby Mama Wants To Keep The House, She Can Fight For It!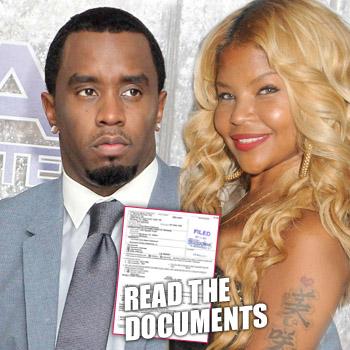 The mother of Sean 'Diddy' Combs' first child wants the rap mogul to help her fight the foreclosure on her home, but new court documents obtained by RadarOnline.com reveal he wants nothing to do with it.
In a response filed with the New York County of Westchester court on March 7, 2014, Diddy "denies knowledge or information sufficient to form a belief as to the truth or falsity of the allegations…except denies that he was properly notified of any default of the mortgage or note."
Article continues below advertisement
Diddy Files Court Documents Telling Baby Mama She Has To Fight For Her House On Her Own
In legal documents filed last June, the bank claims Diddy's ex, Misa Hylton-Brim, stopped making payments on the 3,215 square-foot New York home in 2010 — a home Diddy took out a $712,000 mortgage on.
Citibank claimed they are still owed a whopping $622,000 on the house, but in Diddy's new response he denies that he defaulted or failed to make any payments, pushing the responsibility on Hylton-Brim.