The Scar That Made The Face: Dermot Mulroney Reveals How He Got That Iconic Lip Slip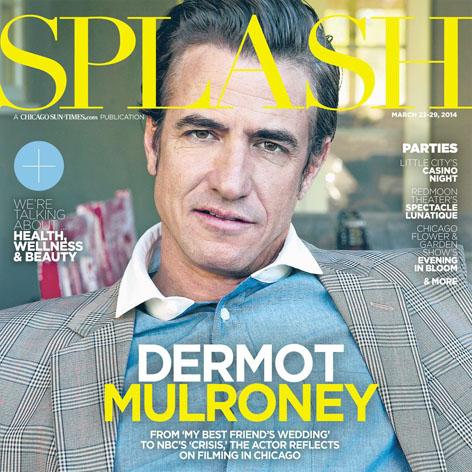 Some actors would be spending hours in a makeup chair covering up a facial scar but Dermot Mulroney's lip scar has always been on full display.
"It was a long time ago, so I've always had it. I was 3(1/2) and I was carrying a dish for our pet rabbits. And I tripped and it broke, and I fell on it. I definitely remember that day, even though I was 3 years old," the star of the new NBC drama, Crisis, tells the Chicago Sun-Times Sunday magazine, SPLASH.
Article continues below advertisement
"I don't think about it or see it, but it's always been there. It certainly has its place on my face, right below my right nostril. That's where it belongs," he says.
Mulroney is shooting his new thriller in Chicago, which was also the location for his most famous film, My Best Friend's Wedding.
"One of the most memorable scenes for me is on that tour boat, where Julia Roberts and I go up and down the river under the bridges," he says. "Coming back here to shoot, I'll go by a stairway to an L where I know we shot a scene, or by a nightclub where we filmed. I'm always happening upon these locations that I shot at 16, 17 years ago, and I remember them like it was yesterday."