Carlton Gebbia Slams Kyle Richards: Who Needs Enemies With Friends Like Her?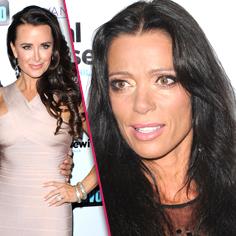 Article continues below advertisement
"At any time, Kyle, her supposed friend, could have spoken up and stopped the ridiculousness ambush on Lisa about whether she did or did not say take the tabloid. Kyle deliberately focused her misplaced anger at Lisa," she added.
Carlton blamed Kyle for constantly bringing up the cheating rumors and questioned her intentions.
"Enough with this bloody magazine that Kyle has to constantly resurrect again. Stop giving these alleged cheating affairs the spotlight. Let sleeping dogs lie," Carlton ranted about her co-star.