Exclusive
'Survivor' Producer Bruce Beresford-Redman Pleads With Judge To Revoke Extradition To Mexico On Wife Murder Charges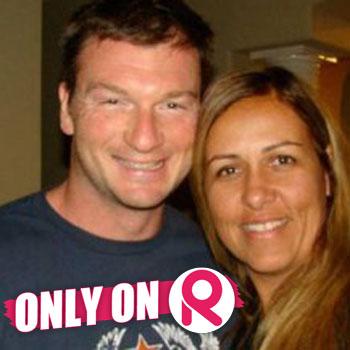 Sitting in a jail cell in Cancun, Mexico, former Survivor and MTV producer Bruce Beresford-Redman awaits extradition for the alleged 2010 murder of his wife, Monica, but RadarOnline.com has exclusively obtained new court filings in which the Pimp My Ride co-creator hopes to reverse the extradition.
Bruce's legal team believes he is innocent and if the motion is successful, he will be the first American whose extradition was overturned.
Article continues below advertisement
"This is unacceptable and it undermines the credibility of extradition as a whole. The misrepresentations were so shameless and their result of condemning an innocent man to a never-ending trial means that justice demands the magistrate give Beresford-Redman his day in a U.S. Court."
The 26-page filing alleges that "the Mexican government presented corrupted evidence to the court" and as such, the extradition should not proceed.
Article continues below advertisement
Viloria points to the eight claims below:
· The Mexican government claimed to possess forensic evidence that would prove Beresford-Redman's guilt: conveniently all this alleged evidence was lost/destroyed while in Mexican custody. The Mexican government claimed to have witnesses who heard a fight and screams from the hotel room: but again when asked to produce those witnesses the Mexican government could not.· The Mexican government claimed to have blood evidence from the crime scene: however there was no blood ever found of Beresford-Redman or his wife. The Mexican government claimed to have a hotel staff member witness a physical fight between Beresford-Redman and his wife: but when this staff member was asked to identity Beresford-Redman or his wife, he could not.
MORE ON:
Bruce Beresford Redman
· The Mexican government failed to inform the US Magistrate that footprints were found at the crime scene that did not match any of Beresford-Redman's shoes. This proves he was never at the crime scene.
· The Mexican government claimed Beresford-Redman killed his wife in their hotel room in the morning of April 5th. However, the coroner testified she died at 11:50pm outside near the location where her body was found.
Article continues below advertisement
· The Mexican government claimed a hotel concierge stated Beresford-Redman said he and his wife were arguing: however the concierge quoted Beresford-Redman as saying he and his children were simply playing a game.
· The Mexican government presented an illegally collected statement by Beresford-Redman to the US Magistrate. This was not properly translated and contained many false and incorrect accounts of what Beresford-Redman truly said.
The motion also highlights several experts who testify that there is no connection between Bruce and the death of his wife.
"The evidence of Beresford-Redman's innocence is clear. He is a United States citizen and is entitled to and needs the protection of the United States justice system. We cannot let foreign governments lie and misrepresent and then subject our citizens to injustices simply to protect their tourism industry," Sgro said.
"Beresford-Redman has been in prison for over 3.5 years and on trial for over 2 years (a violation of the Mexican constitutional rights). His innocence has been proven by the evidence, however the Mexican court will not make a ruling. They continue to delay Beresford-Redman's trial."
Filed in the United States District Court of Central California, Bruce and his legal team are hoping the United States will examine how extraditions are processed.