Exclusive
'Bad Girls Club' Star Kendra James Desperate To Extend Her Fame, Hoping To Get Cast With New Boyfriend On 'Couples Therapy'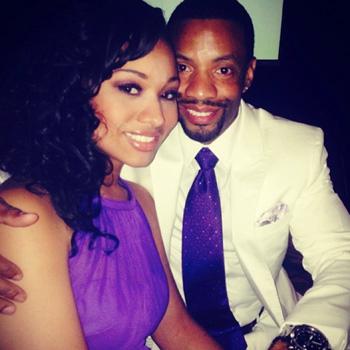 Kendra James reigned terror as Natalie Nunn's partner in crime on Season 4 of The Bad Girls Club, but when the season ended the fame dwindled leaving her desperate for more, and RadarOnline.com has exclusively learned she's hoping her new boyfriend will land her on VH1's Couples Therapy.
According to an insider, James has been dating Charlotte, NC, WBAV V101.9 host Derrick 'Fly Ty' Jacobs for the last few weeks and thinks he's her ticket to staying relevant.
Article continues below advertisement
"Kendra is only dating him because she's trying to get her name back out there," a source close to James told Radar.
Faked Scenes, Lies & Payoffs – The Ultimate Guide To Reality TV Shows
"And poor Derrick is head over heels — his social media pages are covered in photos of the two of them, but hers isn't. She isn't really claiming him yet because she wants to keep her options open."
Keeping her options open is important the source says, because James is eyeing a spot on Couples Therapy.
"She told friends that Derrick isn't really her type but she's going to try to stick it out with him because then if they get close and have a falling out, they can try to get on Couples Therapy," the source revealed.
"Kendra brags that she has him right where she wants him and plans to use his devotion to her advantage."
In fact, the source claims this isn't the first time James has latched onto a man in hopes of using it for fame.
"She tried this before, in 2012, when she posted a picture on her Instagram with Antwaun Cook, Fantasia's ex, trying to get relevant again," the source said.
"But it never took off, so she moved on."