50 Cent Shot Down In Bid Claiming Judge's Racial Bias In Lawsuit With Headphones Company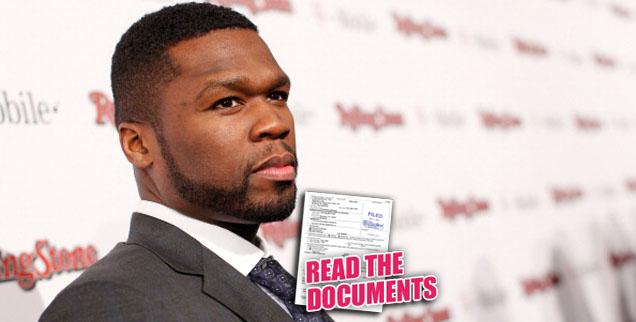 Curtis Jackson -- a.k.a. rapper 50 Cent — was denied in court after claiming that an arbitration judge discriminated against him because he's a famous black rapper, costing him more than $261,000 in a lawsuit against a headphone manufacturer called Sleek Audio.
The rapper, in response, had taken the suit to Federal court in an attempt to have the ruling nixed, as he said the arbitration was so one-sided he was not permitted to acknowledge evidence he'd submitted, nor cross-examine witnesses from the get-go.
Article continues below advertisement
Sleek Audio, in response, said that the "Candy Shop" rapper's racism claim was a diversion tactic to stall paying on the arbitrator's decision, and the judge, in the settlement, made the actor cough up more money than originally brought before the court.
Read The Docs On RadarOnline.com
Last week, the rapper was denied by a federal judge, who claimed he had no legal grounds to bring the racism claims into court, upholding the decision and ordering the artist behind hits like "P.I.M.P.," "Hate It or Love It" and "Just a Lil Bit" to cover Sleek Audio's legal costs for the rehashed case.
United States District Judge Kenneth A. Marra said the court found "that Jackson did not have an objectively reasonable basis for removal and should pay Sleek's just costs, including attorney's fees, incurred as a result of the removal because none of Jackson's arguments in favor of jurisdiction were colorable."
Keep it right here on RadarOnline.com for more news about 50 Cent.