Outrage As Danish Zoo Kills Healthy Young Giraffe & Feeds Him To Lions As Kids Watch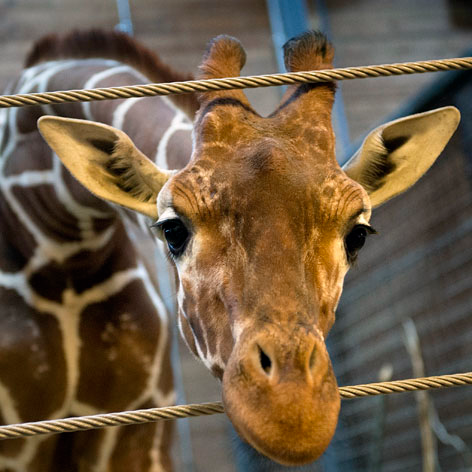 Twenty thousand signatures on a petition couldn't save Marius, the giraffe.
On Sunday, the Copenhagen Zoo killed the majestic and healthy two-year-old animal. He was then dissected and feed to the Zoo's lions as children watched.
The Zoo announced its plans in advance and explained if was required to prevent inbreeding of the species within the zoo population. The Zoo was following the recommendations of the European Association of Zoos and Aquaria (EAZA), officials claimed.
Article continues below advertisement
"We know we are doing the right thing," scientific director Bengt Holst, told Danish TV2. "The many reactions don't change our attitude to what we do. It's very important to us that we take responsibility throughout. We need to have as healthy a stock as possible so we avoid inbreeding."
Hearing the news, several other zoos offered to take Marius off the Danish facility's hands but some weren't members of EAZA and one that did offered, already has Marius' brother. A private individual, an animal lover, offered to buy Marius for $680,000.
The Zoo defended the dissection as a way to study the animal's anatomy, and gave parents the opportunity to decide if their children should be allowed to view it.
All of the Zoo's explanations did not stop world outrage.
"It is no secret that animals are killed when there is no longer space or if the animals don't have genes that are interesting enough. The only way to stop this is to not visit zoos," the organization, Animal Rights Sweden, said in a statement.
And Marius' fate should serve as a wake up call, said PETA spokeswoman Elisa Allen, "for anyone who still harbors the illusion that zoos serve any purpose beyond incarcerating intelligent animals for profit."