What Legal Problems? Justin Bieber Skates Through Party Crowd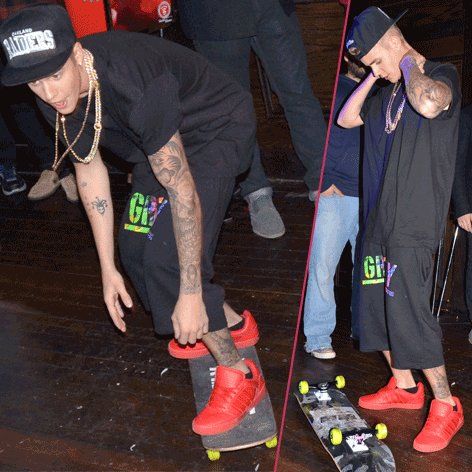 Justin Bieber put the mounting legal problems he is facing in Miami, Calabasas and Toronto aside and literally skated through a party Saturday night.
The pop star attended the 11 Annual Leather & Laces bash hosted by supermodels Alessandra Ambrosio and Adriana Lima in NYC, and arrived with his skateboard in hand!
Although he'd been given a private cabana for the party, the Biebs couldn't stop himself from showing off.
MORE ON:
Alessandra Ambrosio
Article continues below advertisement
"He left his cabana and skateboarded through the crowd, doing stunts and hanging out with partygoers," an eyewitness tells Radar. "He even took selfies with fans."
After turning himself in and being charged in Toronto for assault on Friday, Bieber flew to New York for a party-filled Super Bowl weekend.
Earlier, he was charged with DUI and driving with an expired license in Miami and he's being investigated for allegedly damaging a neighbor's home in a bizarre egg-throwing incident.