Crack-Smoking Toronto Mayor Busted Again - For Jaywalking!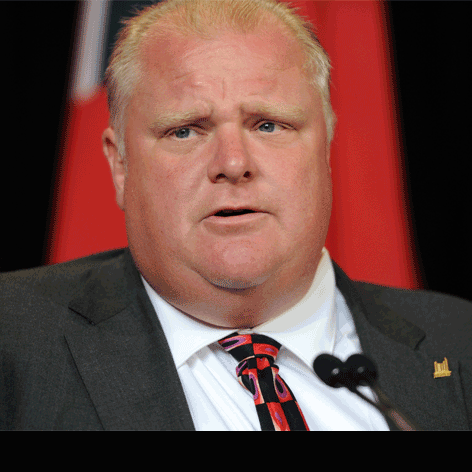 Toronto's mayor Rob Ford is at it again. The infamous admitted crack-smoker was busted in Vancouver Friday night -- for jaywalking!
"He said, 'I f'd up boys. I was just trying to cross the red light here, and this officer stopped me,'" Ian Currie, who saw Ford being ticketed by officers, told Canada's Global News .
"He said 'I thought it was looser on the West Coast, I thought you were cooler over here,'" Currie added. "We said, 'it's still the RCMP Royal Canadian Mounted Police, man.'"
Article continues below advertisement
Ford and former aide David Price were each ticketed $109 for disobeying a pedestrian sign, according to the Toronto Sun. He told a reporter for the paper he was "shocked" and "embarrassed" and called the incident a waste of taxpayers' money.
The incident comes just days after Rob was accused in a civil lawsuit of conspiring to arrange for the beating of his sister's ex-boyfriend, who is in prison, and another episode of public intoxication, this time in a fast food restaurant.