Exclusive
Tamron Hall 'Disappointed' Not To Be Included In NBC Olympics Coverage, Sidelined In NYC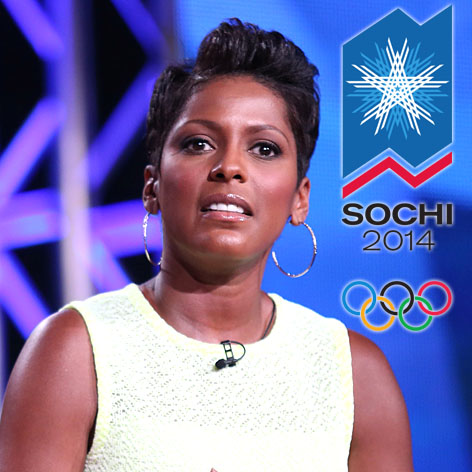 Tamron Hall, NBC News' fast-rising star, was more than a little disappointed she was not included in her network's coverage of the Olympic games.
The TODAY show national correspondent and MSNBC host had lobbied her bosses at to go to Sochi but was ultimately turned down and told she wasn't needed in Russia, RadarOnline.com is exclusively reported.
Tamron has been "an absolute hit with the viewers whenever she substitutes for one of the regular hosts during the third hour of TODAY. The audience responds to Tamron's authenticity....she is a team player, and the crew really likes her. Tamron made it known to her bosses that she wanted to be a part of TODAY's Olympic coverage but she was turned down. It was extremely disappointing to Tamron, but she has moved on," a source told RadarOnline.com.
Article continues below advertisement
TODAY has a lot riding on broadcasting the Winter Olympics, as the show hopes to re-claim the number one title from Good Morning America.
Another source tells us, "Tamron does want to be a much bigger part of TODAY, and the audience would love her. It just seems off that head honchos at NBC aren't listening to the audience."