Legendary Child Star Shirley Temple Dies At 85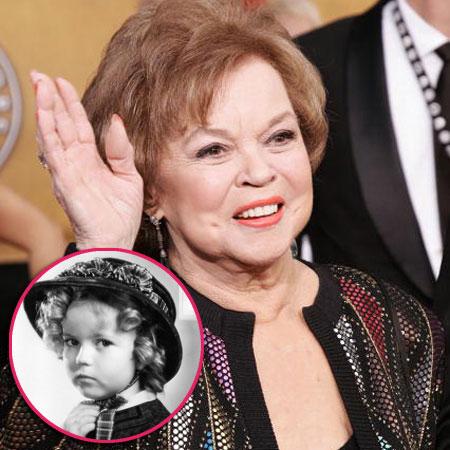 Iconic child star Shirley Temple died at 85 at her Woodside, Calif. home late Monday, her publicist Cheryl Kagan said in a statement.
Kagan said the "On the Good Ship Lollipop" singer (whose real name was Shirley Temple Black) was with her family and caregivers when she passed away at around 11 p.m. PT.
Temple's family said in a statement, "We salute her for a life of remarkable achievements as an actor, as a diplomat, and most importantly as our beloved mother, grandmother, great-grandmother, and adored wife for fifty-five years of the late and much missed Charles Alden Black." (Black, who she was married to for more than 50 years, died last year.)
Article continues below advertisement
Watch the video on RadarOnline.com
At only 7, Temple was America's most prominent film star from 1935 until 1938, buoyed by classic films such as Curly Top and The Littlest Rebel, which many say saved film giant 20th Century Fox from a business-killing bankruptcy.
After retiring from acting at 21, Temple became more involved in family and politics, holding a variety of diplomatic positions.
Honored in 2006 by the Screen Actors Guild, Temple joked about her early success.
"I have one piece of advice for those of you who want to receive the lifetime achievement award -- start early!"