Exclusive
No Way, We Won't Pay! Insurance Company Slams 'Fresh Prince Of Bel Air' Star Janet Hubert For Asking Them To Pay For 'Medically Unnecessary' Treatments In Bitter Lawsuit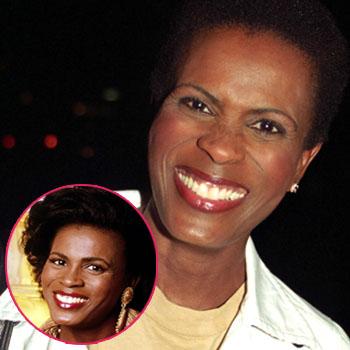 Fresh Prince of Bel Air star Janet Hubert got a legal smack down from her insurance company in court last month, RadarOnline.com has learned, after she asked them to pay for treatments for her "intense spasms" and "intense pain." In a blistering counter-attack, the insurers slammed her treatments as "excessive" and "medically unnecessary" and asked a judge to throw out her lawsuit!
As RadarOnline.com has reported, Hubert sued the SAG-AFTRA insurance company, Health Fund, over allegations they refused to pay for dozens of "trigger point injections" into her muscles. According to court records, she deemed the treatments "helped to reduce pain and other symptoms tremendously," and were the only way that she could function, let alone work.
Article continues below advertisement
But the insurers have hit back, insisting that while up to 16 treatments per year would have been sufficient, Hubert received 56 between April 2009 and November 2011.
According to court records obtained by RadarOnline.com, the Health Fund spoke to her physicians, two independent external medical providers and other experts found that the treatments "were not effective or medically necessary," and that Hubert actually had not reported even a 50% improvement after receiving the shots.
MORE ON:
Celebrity Justice
The documents insist, "Patient should have been receiving other treatments that would be more effective for her condition, rather than continuing with trigger point injections, which were apparently not providing adequate relief."
As such, they claim, "The Trustees' decision to deny benefits in this case was reasonable and supported by considerable medical evidence."
As RadarOnline.com has reported, Hubert claims she has been suffering from "intense spasms" and a "strange chattering" in her jaw, which have prevented her from working.
She told RadarOnline.com exclusively, ""There is a lot going on, health-wise. I have had a lot of issues over the years, but I'd like my benefits back. That's all. They've sort of denied me some very very important medical things that I need to feel good."
But now, according to these new court documents, the insurance company has asked the judge to dismiss the case.
For the latest, stay tuned to RadarOnline.com!