Michelle Duggar Admits Past Struggle With Bulimia, Reveals 19 Reasons She Now Loves Her Body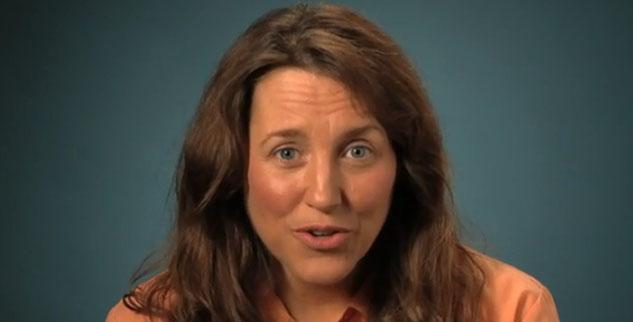 Michelle Duggar is the proud mother of 19, but putting her body through all those births wasn't an easy feat and she even admitted to battling an eating disorder when she was a teenager, RadarOnline.com is reporting.
According to excerpts from the Duggar family's upcoming book obtained by People, her daughters speak of their mother saying she "had what everyone else wanted, but on the inside, she felt sad and empty" and thought emulating a destructive eating disorder "might work for her, and soon her obsession to stay thin started controlling her life."
Article continues below advertisement
But she then met Jim Bob when she was 16-years-old and told him her bulimia secret.
I May Be Too Old: Michelle Duggar Still Trying For More Children
"The freedom came when I talked about it," she said.
"I met Jim Bob and he and I were in a dating relationship and I loved this guy and wanted to marry him. We were talking future together and I remember that I felt like I had to tell him everything, everything about myself. You can't keep secrets from the man you want to share your life with. I shared this struggle with him and he said he would help me and help keep me accountable."
Regardless of her past struggle, the 19 Kids and Counting star says she loves her body now and listed one reason why, for each child she has.
Not surprisingly, God is her #1 reason, but her religious beliefs are quickly followed up by family with her daughters coming in at #2.
"A mama really sets the tone more than anyone else," she said in her Love Your Selfie blog on the TODAY Show website.
Michelle says she's careful not to compare herself to others and she's learned to forgive herself for not being perfect.
MORE ON:
19 Kids and Counting
Article continues below advertisement
And in an effort to keep the family healthy, she made fitness fun. "Every evening after dinner we'd all go out walking, I would push the baby and I would walk for an hour," she said. "Just enjoying that time outside with my kids."
But unlike most people, Michelle doesn't worry about her bikini body, because the Duggar family believes in dressing "modestly," which means she wears full-coverage bathing suits.
The list ends the same way it began; with God.
"One of the things that we have talked a lot about in our relationship and with our kids is the self-image that we have, looking at life from God's point of view," she concluded.
"It's about accepting yourself how God made you."