Exclusive
'Project Runway' Star & Designer Michael Kors Sued, Accused Of Stealing Touchscreen Glove Concept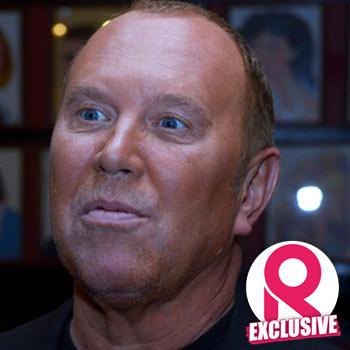 Fashion designer and former Project Runway judge Michael Kors has been slapped with a lawsuit in New York for allegedly stealing another design group's concept for touchscreen gloves, and RadarOnline.com has all the exclusive details and court documents.
The Echo Design Group filed the complaint on Feb. 24 stating they own all rights and title to the U.S. patent for "Gloves for Touchscreen Use" and they claim Kors' Touch Screen Zip Glove violates their patent and trademark.
Article continues below advertisement
"This is an action for patent infringement under the patent laws of the United States…stemming from Defendants' actions of making, having made, using, selling, having sold, offering to sell, and/or importing or having imported into the United States, product that directly infringe, contributorily infringe, and/or induce others to infringe," the court documents state.
"Echo has invested significant resources into developing gloves that enable the wearer to interact with touchscreens of electronic devices, such as mobile phones and tablet computers, and securing intellectual property rights relating to these products it produces and/or sells."
The company suing Kors, 54, adds they were issued trademark for the product back in Sept. 2013.
Echo claims Kors' line of touchscreen gloves has caused their company harm and will continue to do so.
They are suing for an unspecified amount, damages for all their lost profits, and are asking for an order to stop Kors from selling the his items.
Interesting fact: At the time of publication, Kors' Touch Screen Zip Gloves were either unavailable or sold out on Nordstrom.com.