IRS Slams Michael Jackson Estate With $702 Million Tax Bill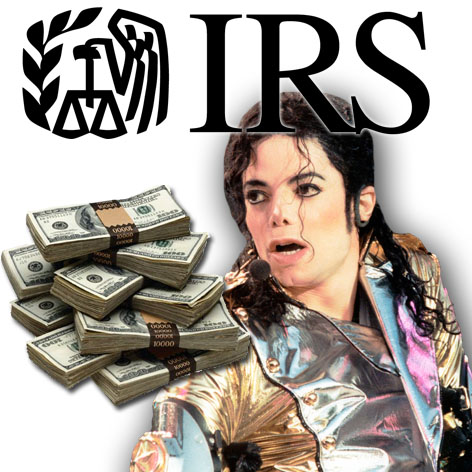 The Estate of Michael Jackson has just received the tax bill to end all tax bills.
The IRS says the estate owes $702 million -- $505 million in taxes and another $197 million in penalties -- according to documents filed with the U.S. Tax Court.
The discrepancy comes from just how much Michael Jackson was worth at the time of his death in 2009. The estate placed it at just $7 million, stating that the value of Jackson's likeness was just $2,105 and his interest in the trust that controlled his music as well as The Beatles catalogue at zero.
Article continues below advertisement
No way, says the tax men.
They claim Jackson's return was so inaccurate, that it qualified for a gross valuation misstatement penalty, which would allow the government to double the usual 20% penalty for underpayment, the Los Angeles Times is reporting.
The IRS puts the value of Jackson's likeness at $434 million and the King of Pop's percentage interest in the music catalogues at $469 million.
The IRS is even haggling over the value of automobiles the singer owned when he died.
The estate said his three Rolls-Royces and a Bentley were worth $91,600. The IRS put a value of $250,000 on the luxury cars.
So far there's no indication the Jackson executors are ready to compromise. The estate has already hired one of the country's top tax litigation law firms to represent them.