'Loud Music' Murder Trial: Jury Deadlocked On First-Degree Murder Charge, Has Verdicts On Four Other Counts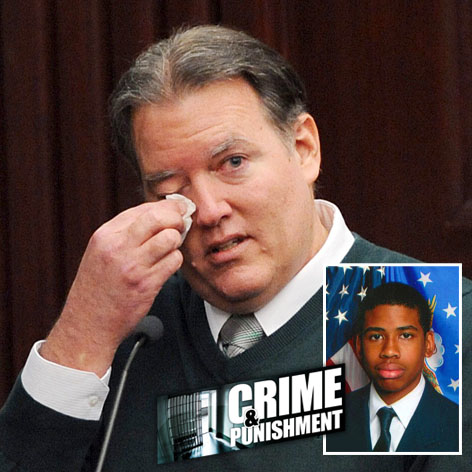 UPDATE: Dunn has been found guilty on four charges, three counts of attempted second degree murder for shooting at other teens in car and one count of firing a gun into a car. He'll be sentenced on those convictions at a later time, and faces up to 60 years in prison. A mistrial was declared on the first-degree murder count for the shooting death of teenager Jordan Davis. The state of Florida could retry him on that charge.
Article continues below advertisement
The jury in the so-called "loud music" trial has told the judge it is deadlocked on the first-degree murder charge against defendant Michael Dunn and some other lesser charges, while it has reached a verdict on four counts.
Dunn was charged with first-degree murder after shooting and killing 17-year-old Jordan Davis after the two argued about the loud music being played from his car outside a Jacksonville, FL gas station.
He was also charged with attempted murder against Davis' friends and several other lesser charges.
Dunn's defense is that he believed that Davis or one of the other teens in the car had a weapon and intended to kill him.
Judge Russell Healey has sent the panel back to the jury room to attempt to get them to reach a verdict on that primary count.
Story developing....