Marlo Hampton Apologizes For Her 'Shameful' Behavior on 'RHOA'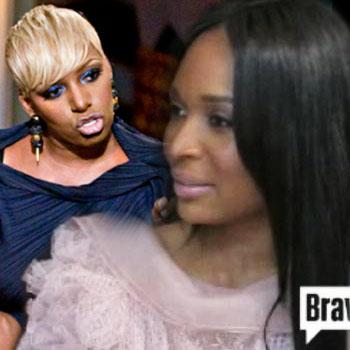 Marlo Hampton is finally apologizing for her violent behavior against former BFF NeNe Leakes, and RadarOnline.com has all the details.
Reflecting on Sunday night's episode of the Real Housewives of Atlanta, Hampton said she isn't proud of herself for aggressively confronting Leakes about their estranged relationship.
"I realize how we women sometimes tear each other apart in anger when in truth we're really just feeling hurt or betrayed. But that's not the woman I want to be," Hampton wrote on her personal blog.
Article continues below advertisement
"Whether I want to be or not, I am a role model… I apologize for my part in this shameful drama that reinforces stereotypes about who we are as black women. And pray that one day we'll realize nobody wins when even one of us loses."
Hampton explained that her reaction was the result of feeling "knocked down."
"I can't fake hurt or anger because I'm human, and I'm always going to be real. And, while being betrayed by family or friend take you there, retaliating with an equally inappropriate verbal or physical assault can never be justified. So I'm checking myself.